Latest Motorsport News
Force India considering to change its name
It was in 2008 that Vijay Mallya bought the team known as Jordan, Midland and later Spyker and was finally kept as Force India. Since then, the team has done well and found his way upwards in the table with fourth being their career best in the constructors' championship last year and holds the same position after seven races completed. Given the progress, the team has made, and in bringing international sponsors, Mallya feels it is disappointing to see there aren't many Indian sponsors getting on board with the team, it is time that thought has to be given to bring a change in the name. Mallya feels a meeting with the shareholders considering all the factors that have to be taken into account to bring a change in the name, which will bring more clarity to the decision. He also clarified that the prospect of a change in name is purely because of the current sponsorship on hand and nothing influenced by the relations between him and his native country India. McGregor v Mayweather odds and bets.
Lewis Hamilton wins the Canadian Grand Prix
Lewis Hamilton's good run continues as the Englishman registered a win at the Canadian Grand Prix. What was more pleasing for the Mercedes camp was that both cars of the Ferrari finished off the podium. It was the first time in 2017 that this happened in F1. Championship leader Sebastian Vettel suffered from front wing damage to finish fourth while teammate Kimi Raikkonen finished seventh courtesy some late issues in the brakes. The win for Hamilton means Vettel lead is now reduced to 12 points. Bottas finished second in the race, meaning a very fruitful day for the Mercedes team. It was the sixth Canadian Grand Prix win for Hamilton.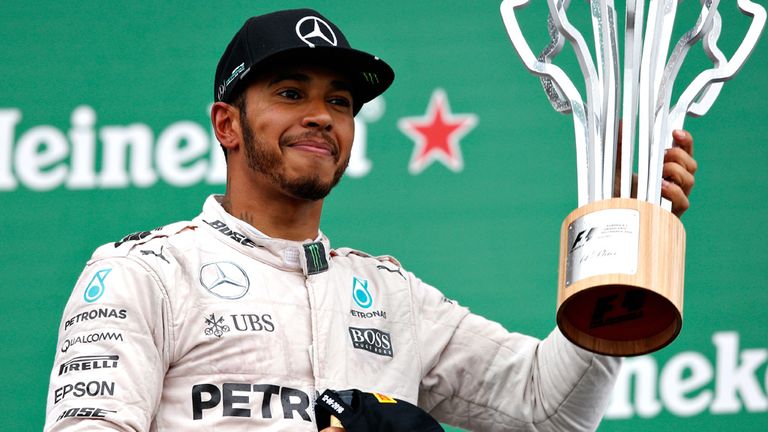 Thrilling win for Ryan Blaney and the Wood Brothers at Pocono
It was a memorable day as Blaney helped the Wood Brothers register their 99th NASCAR win this season. It was the first win after Trevor Bayne did the same with the 2011 Daytona 500. It was the 68th start for Blaney who was ahead for the final ten laps to register his first win in the Monster Energy Cup Series. He becomes the third first-time winner of 2017. Kevin Harvick, Erik Jones, and Kurt Bosch finished 2nd, 3rd and 4th respectively. Busch led for 100 laps which was a race high. The lead changed for 13 times among nine drivers. The race took a hit in pace as it saw four cautions for 18 laps. It was a hard to digest but an unbelievable victory for Ryan Blaney nonetheless.