Latest Motorsport News
Hamilton beats Vettel in the Spanish Grand Prix
Lewis Hamilton clinched his third victory of the season after a fantastic duel with Sebastian Vettel in the Spanish Grand Prix. Hamilton crossed the line 3.4 seconds clear of Vettel to cut down the deficit to six points on the table. Red Bull's Daniel Ricciardo completed the podium with Hamilton and Vettel. Valtteri Bottas could have finished third, but he had to retire after his Mercedes engine expired with one-third of the race left. Vettel did very well initially to take the lead into Turn 1. He increased his lead before he took the pit for another set of softs at the end of lap 14. There was a delay in getting the left tyre on which allowed Hamilton to capitalise. The cat and mouse race kept on going between the two races, but it was the British racer who came out with the victory. Fernando Alonso saw the chequered flag for the first time this season as he finished 12th in the race.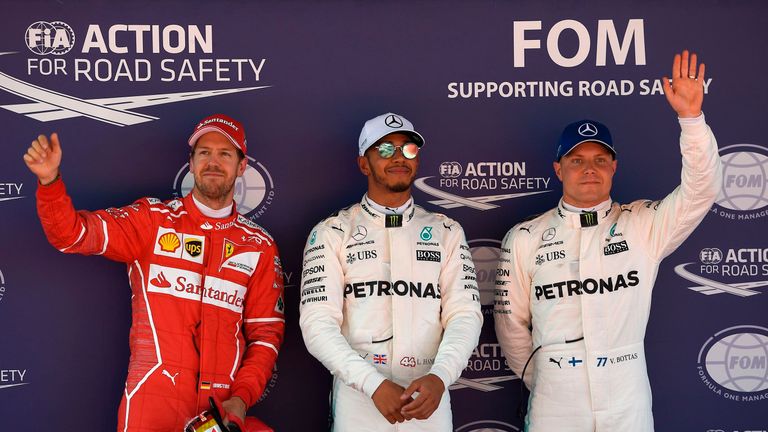 Ferrari fan gesture a special and modernised approach for the sport
The Spanish Grand Prix saw an emphatic race between Hamilton and Vettel, but there was another glorious moment to cherish especially for a young Ferrari fan who was tracked down by the Ferrari team and brought to the paddock. Formula 1 CEO Chase Carey appreciated the gesture and explained how the approach towards the sport has changed under new ownership. It was unfortunate that the young fan had to see Ferrari driver Kimi Raikkonen go out of the race after damaging the front left of his car. Nevertheless, he would never forget the moment he met him. Carey expects the relationship between the sport and the fans to get better by more such gestures and events, with a positive approach from the F1 base.
Force India fined of 25,000 euro after failing to comply with the sporting regulations
Before the Spanish GP, teams were asked to put larger numbers on their cars for better visibility as per the long-standing regulations. Force India kept the number in its established position, and despite passing scrutineering, no issues were raced until after the race. Sporting director Andy Stevenson pointed out that nothing was found wrong before the race. But given the interests of the sport regarding the visibility issue of the numbers, he and his team were happy to make the desired change. He also stated that the new guidelines need to be more clear and that it would have been better had the stewards not been involved in this case.